Credit : rafaeladeandra
<
Source images
:
Burberry Prorsum 2013, Dior, Proenza Schouler, Nicholas Kirkwood, Ice Watch, Jeremy Scott x Adidas >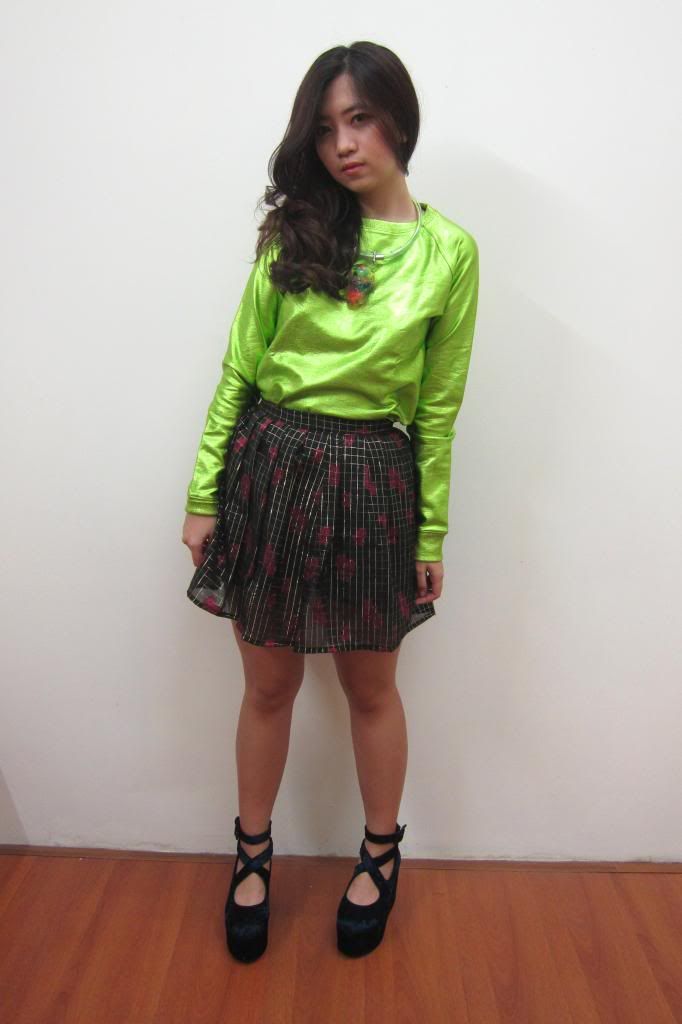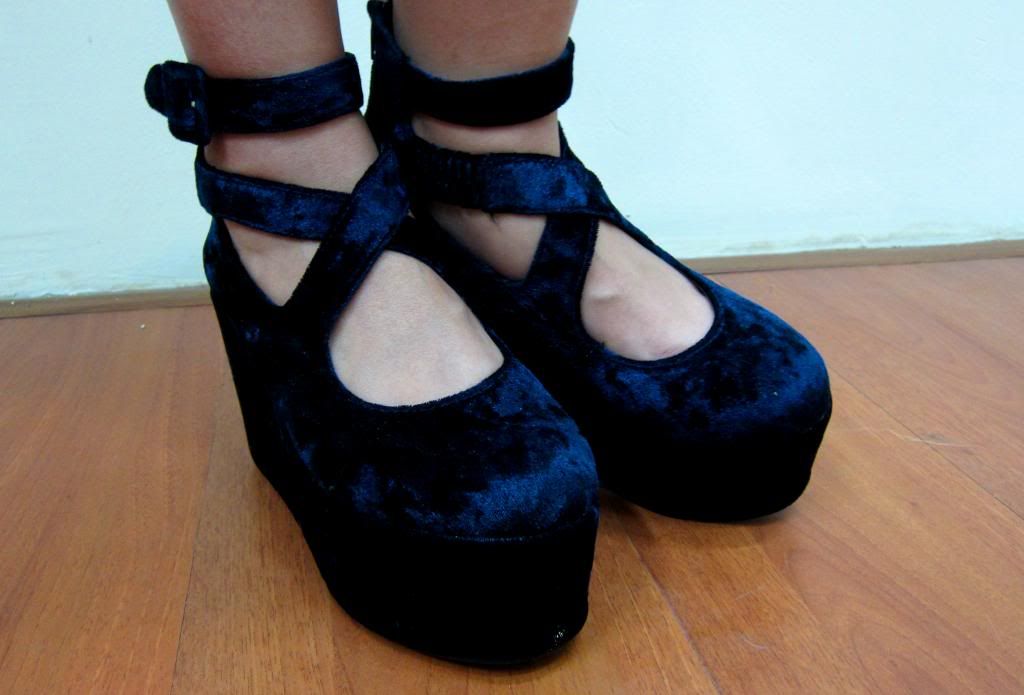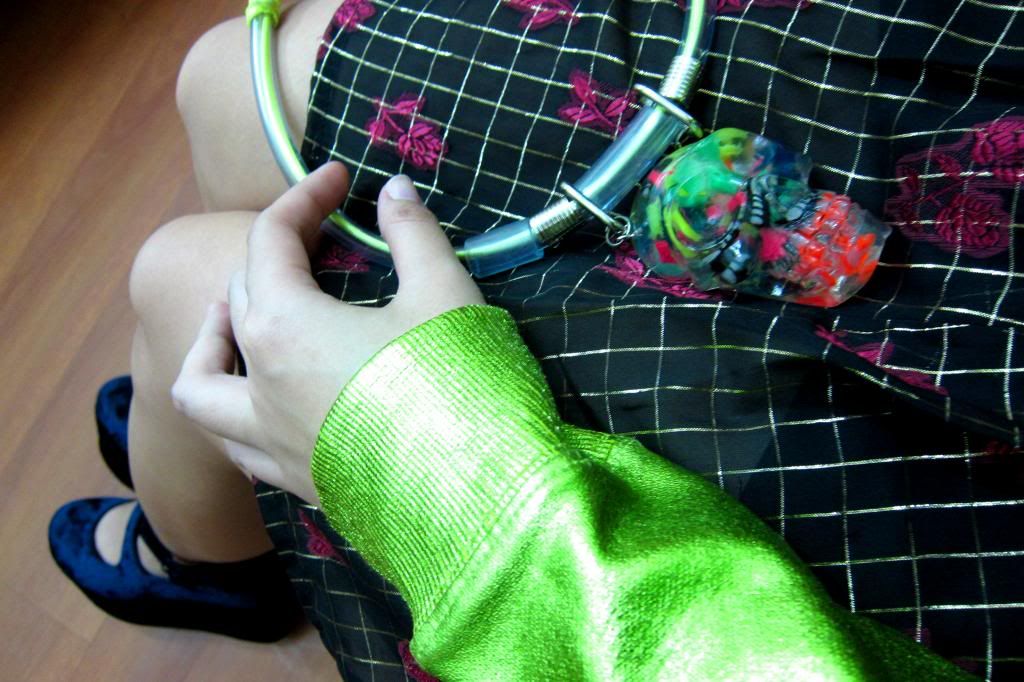 Credit : Reza Aditya
Tops : unbranded metallic sweaters from Thailand ; Skirt : unbranded printed skirt from Bali ;
Shoes : suede ballerina platforms from The Editors Market ; Necklace : from Indonesian local brand
Being trapped on another world!!
Please welcome! This post is all about Holographic World!
Among all of the fashion trends that have been come out, this "metallic and holographic" thing would be the most i liked.
As people now, this trend was "BOOM" all of sudden from Burberry Prorsum Spring 2013!
Burberry, that people know with their classic style, came out differently for this collection.
They come out with bright metallic colors, from trench coats, shirts, bags and other things.
Even though they changed the materials and the colors, but their good quality of trench coats wtill be their speciality.
That's a lil bit review about Burberry Prorsum Spring 2013 from myself.
I found out why i do like this trend so much! It's metallic, but it's not only about gold and silver anymore. Neon colors ft. Metallic! Double brightness <3
Keep "Shine bright like a diamond" you all!
xx,
Rafaela Deandra