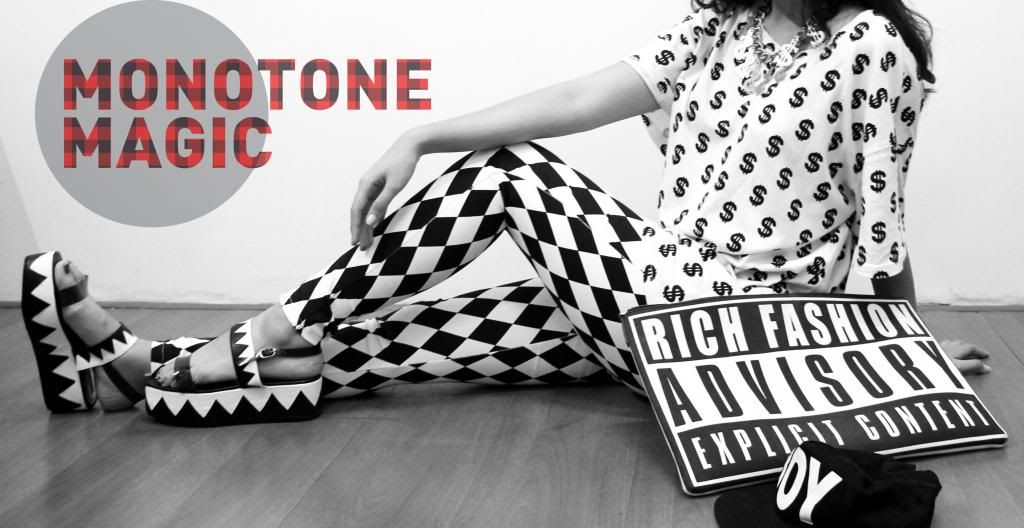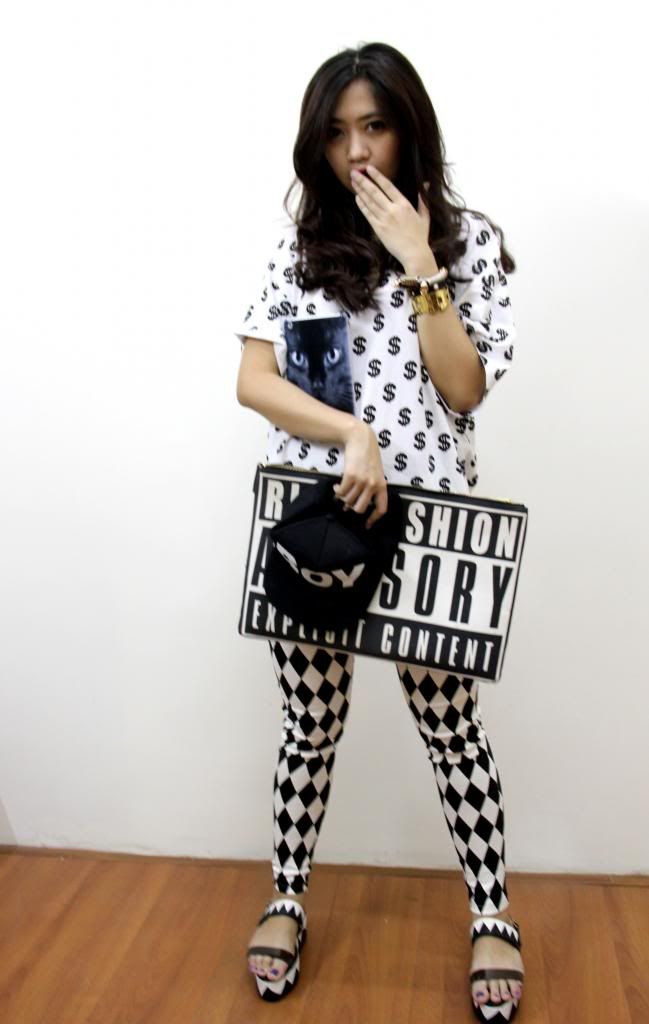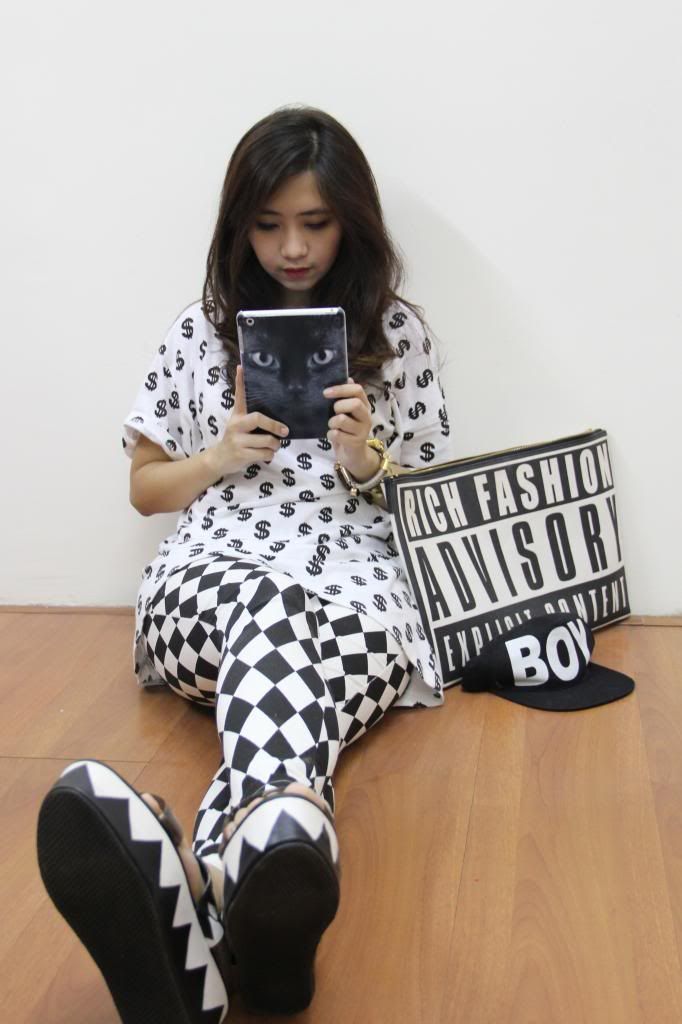 Monotone is not always be boring. put a lot of black and white patterns at the same time, i think it could be a better way to awaken black and white. The classic style, from these two colors, could be suitable for day or night outfit. hmmmm.... that could be the reason why no one hates these colors.
Even though im not kind of Black and White person, but... black and white is never be wrong!
Did i look like a chessboard? lol
anyway, i love that ipad case so bad.. when i saw that, i've just grabbed and think that it is so cute and so me!
But, i dont have ipad mini HUHU and i gave it to my mom.
But, i am monopolizing hers. HUHU im just too in love with the case.
Anyway, i got that pair of shoes from my best friend, Hanny! Like it much!
She is currently working in LocalBrand.co.id. They sell a lot of Indonesian local brands.
Since she started working there, i dont know what happen to my pocket money.
Seems like i buy too much from her!!! It is so torturing..
Support her or spend my money uncontrollably when opening the website!!! too much things that i wanna buy.
Lastly, go follow my instagram!
Thank you!